Designing labs can be complicated. To stay competitive, companies have to flexible to market changes. New products and services mean changes in operations.
For companies that have labs, this can be costly. Many companies make poor choices to save money and don't plan ahead. This usually means additional costs and safety issues.
Here are the top 6 lab design mistakes companies make that you should avoid...
They Buy Cheap Import Furniture
Many companies think that they can save money by buying cheap import products, such as lab benches, lab tables, laminar flow workstations, fume hoods and seating. But there are risks to doing this.
Cheap import furniture may end up costing you more in the long run.
Often, these products have limited or no warranties, have quality and safety issues, and can be difficult to get replacement parts for. It is not uncommon for additional money to be spent after these purchases are made because of repairs that are needed, replacement for failure or having to renovate the lab because something doesn't work right.
Using an manufacturer whose products have been UL Listed or meet ANSI BIFMA standards is always the best choice here.
They Don't Design With Flexibility In Mind
What companies are doing in their labs today, may not be what they are doing tomorrow. This is especially true because
of the continuing advancement and addition of new instruments, equipment, and robotics in lab environments.
Many companies don't build flexibility and adaptability to change into their lab designs. They purchase traditional fixed cabinetry and then later pay the price as things change. Then, they are either stuck with a design that is no longer functional for their work or have to spend more money on a redesign.
Forward-thinking companies design with modular workstations and mobile casegoods. In addition, multiple configurations are part of the initial design process for implementation as things change in the future. This new lab design trend of built-in flexibility saves time and money over the long term.
They Purchase The Most Economical Countertops
Companies that look to save money on their countertops could be headed for problems and end up spending more money than they planned.
There are a lot of factors that go into selecting the right countertop material for your lab... bacterial resistance, chemical resistance, corrosive resistance, fungal resistance, moisture resistance, scratch resistance, and heat exposure...to name some of them.
If you get this right upfront, your laboratory work surfaces should last 20 years or more. We have compiled a complete comparison of the top 5 materials to consider for your countertops to help you with your decision.
They Neglect To Incorporate Ergonomics
Technology has changed how people work in labs, so employees spend a lot more time sitting. Recent research has shown that too much sitting can lead to major health risks.
Unfortunately, many companies still aren't taking ergonomics seriously. They think that if they buy an ergonomic chair that they have done their part. But, it is more than this.
Incorporating ergonomics means looking at the overall picture of how your employees do their work, the quality of their seating, the location of the tools and the movements that go into their workday.
You can learn more about why ergonomics is important in lab design in our previous article on this subject.
They Forget To Plan Ahead For Technology
I can't tell you how many companies don't tell us important pieces of information about their technology plans. They are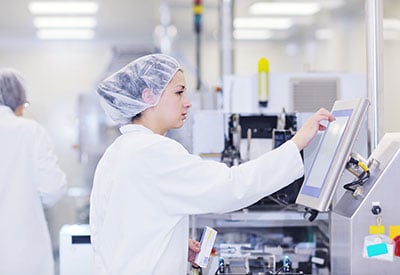 so busy doing other things that they often forget to tell us about big pieces of equipment that need to be accounted for, how many people will be working in their lab or data and electrical needs.
Planning for this up front is crucial, because oversight can be very costly. If you have to bring in contractors in a hurry or after the fact to make changes, you will be paying extra money for their time.
Having a design now, with plans for growth that includes the use of the lab furniture you are planning to put in, will save you a big headaches and money later.
They Don't Have a Plan For Sustainability
According to the National Institute of Building Sciences, "a typical laboratory currently uses five times as much energy and water per square foot as a typical office building".
When companies forget to account for large numbers of containment and exhaust devices, heat-generating equipment, 24-hour access for scientists and the need for fail-safe redundant backup systems and uninterrupted power supply (UPS) or emergency power, this can be a problem waiting to happen.
Smart companies focus on energy-efficient technologies, including air quality monitoring systems, water conservation and recycling, heating technology and low energy exhaust systems. The result is reduced cost and productivity.
Moving Forward with Design
There is a lot to consider when designing a laboratory. A reputable lab furniture manufacturer has experience and knowledge from working with lots of other companies. Let them share that with you and help you design a lab that can serve you well today and long into the future.