Here is a scenario for you:
Your lab employee comes to you in pain and tells you he burned his hand. Something happened when he plugged in a piece of lab equipment and the electrical plug just exploded. Clearly, he has a bad burn, so you send him to the doctor to have it looked at, as per your safety plan.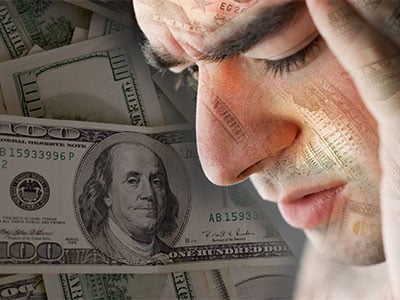 You report the injury to your worker's compensation carrier, and while you are concerned about your employee's injury, you are relieved that at least you are covered by insurance.
You work out what you will have the employee do as part of your return to work program, while his hand is healing. Everything is going according to that well thought out safety plan you created with your Worker's Compensation Carrier.
Or so you thought…
You find out that your employee has hired an attorney because the injury now looks like it is going to be a permanent long-term disability.
The attorney wants big bucks for his client and is now suing your company. You are confused because you did everything you were supposed to do as an employer.
Or did you?
Did you provide your employee with a UL Listed Lab Workbench?
Did you know that the United States Occupational Safety and Health Administration (OSHA) standards require approval of certain products by a Nationally Recognized Testing Laboratory (NRTL)?
In 29 CFR 1910.303, OSHA requires NRTL approval for many kinds of electrical equipment when they are used in the workplace.
This standard was designed to protect employees from dangers in the workplace. But, it is the responsibility of the employer to make sure this standard is met with the equipment they provide to their employees to use.
Your employee's injury is now a huge problem!
When you purchased your lab workbench, you bought an import product because it was less expensive. Your thinking at the time was…I can save money and it is pretty much the same product, right?
Well, the money you may have saved then could now cost you hundreds of thousands of dollars in attorney's fees to fight the lawsuit, increased worker's compensation premiums for the claim payout, not to mention the OSHA fines!
And, if you don't have hundreds of thousands of dollars lying around, it could cost you more. It could cost you your business!
Quality Manufacturers invest in UL Approval
OSHA doesn't require manufacturers and suppliers to have their products certified by an NRTL. In fact, OSHA's authority is limited to employers only. But quality manufacturers understand that many, if not all, of their customers are employers who are subject to the OSHA standard of requiring these products be approved by an NRTL.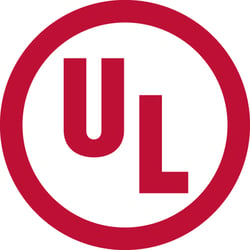 Because Underwriters Laboratory (UL) has been testing products in the United States for over 120 years, they are the preferred NRTL for most manufacturers. And, let's be honest, it isn't easy or cheap for companies to get UL approval.
If their product doesn't pass the test, they must make corrections and submit the product for testing again for as many times as it takes to get approval. Most companies will spend thousands of dollars for each UL approval. But, in the end, it means protection for them and for you.
So, next time you look to buy a lab workbench, don't just focus on the few dollars it will save you now. Make sure that the manufacturer you buy from took the time and spent the money to get it UL Listed, so you don't find yourself in the situation we just told you about. It could save your business!