If your laboratory requires a work surface material that can withstand harsh conditions, phenolic resin may be the best choice for your workspace.
Laboratory work surfaces play a critical role in the capabilities of a lab and its performance. The materials, equipment and cleanliness requirements all impact the integrity of an operation, which is why choosing the best countertop for your lab the first time is important to ensuring long-term success.
Today, many labs are turning to phenolic resin as their material of choice because of its durability and ability to withstand challenging environments. But is phenolic resin right for your lab?
How Phenolic Resin Surfaces Are Made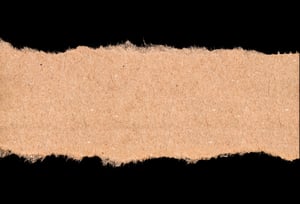 Phenolic resin countertops are manufactured by layering natural kraft paper that has been saturated with phenolic resin and processed under high heat. The result is one solid, lightweight countertop.
Phenolic resin itself is a compound that combines phenol and formaldehyde, creating large networks of permanently bonded molecules. Depending on the balance between phenol and formaldehyde, and whether the catalyst is an acid or a base, the phenol formaldehyde resin properties vary.
For example, using water and a base with excess formaldehyde creates a polymer called a resole. A resole is often used with heat and pressure to create a strong bond between layers of plywood. This durability can be especially beneficial in environments that are routinely exposed to water or harsh conditions, including a lab.
On the other hand, when excess phenol and an acid catalyst is combined, called a novolak, the resulting thermoplastic is ground into a powder, mixed with a filler and used in heated and pressurized molds. You're more likely to see this material in heat-resistant objects such as cookware electrical connectors.
10 Advantages Of Phenolic Resin
Phenolic resin provides many benefits for laboratory spaces. Here are 10 advantages of incorporating phenolic resin countertops into a workspace.
Moderate duty
High bacterial resistance
High chemical resistance
Moderate to high corrosion resistance
High fungal resistance
High moisture resistance
High scratch resistance
Continuous heat exposure up to 350 degrees F
Holds up well to impact and stress fractures
Lightweight for easier installation
Phenolic resin countertops also look great in a lab because they are often designed as one solid piece that can be made into almost any configuration or shaped to the required size. It's for this reason and the advantages outlined above that phenolic resin tops are often found in biological, chemical, clinical and analytical labs where results depend on non-contamination and hygienic conditions.
Why Phenolic Resin Is In High Demand Today
While the advantages above alone make phenolic resin a highly demanded material, other conditions have influenced the demand for this product as well.
The scope of work many labs are performing is changing in the wake of COVID-19. Even before the pandemic hit, the market for global clinical laboratory tests was forecasted to experience a growth of just over 7% by 2027.
Now, as new technology emerges and the research community grows, several laboratories have contributed to conducting research on COVID-19 or performing coronavirus tests. In response to this, more microbiology laboratories are equipping their spaces with the right materials that can withstand the constant use of cleaning agents.
Top Lab Grade Phenolic Resin provides a safe choice for these labs and has been proven after undergoing scientific testing to withstand several types of reagents, including:
Acids like hydrochloric acid and sulfuric acid
Bases like ammonium hydroxide and sodium hydroxide
Salts like copper sulfate and silver nitrate
Halogens like iodine
Organic chemicals like dimethylformamide and formaldehyde
Solvents like acetone, benzene and trichloroethylene
Biological stains like acridine orange and Congo red
Most conventional cleaning agents
You can read more about this scientific testing in our article, Top Lab Grade Phenolic Resin: May Be Great For Coronavirus Test Labs.
How Phenolic Resin Stacks Up In Cost
Cost is often a deciding factor when selecting new work surfaces for a laboratory. Phenolic resin is typically mid-priced compared to other materials.
Pricing typically averages $15 to $18 per square foot and increases based on modifications specific to a lab's needs.
While other materials carry a less expensive price tag, they often don't provide the same level of protection as phenolic resin. This makes phenolic resin a sound investment for most laboratories.
When Phenolic Resin May Not Be Best
As many advantages as phenolic resin offers to laboratories, there are conditions in which this material might not be the best choice.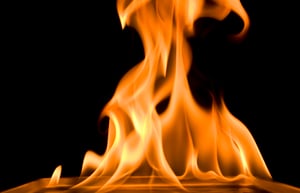 While phenolic resin can withstand continuous heat exposure up to 350 degrees F, phenolic resin is not flame retardant. That means if you often have open flames that create an extremely hot environment, you may want to consider another material for your lab.
A similar choice in features is epoxy resin. Epoxy resin countertops are made from a mixture of materials and then cured as a solid product. They are durable, non-porous and hold up very well under harsh conditions.
They offer many of the same benefits as phenolic resin, including high resistance to bacteria, fungus, corrosion, chemicals, moisture and scratches. However, what separates the two is that epoxy resin can withstand continuous heat exposure above 350 degrees F and is flame retardant.
These additional benefits come at a cost, however. Epoxy resin is one of the most expensive materials, pricing at as much as $100 to $200 per square foot.
While there are several phenolic resin manufacturers, there are very few manufacturers of epoxy resin, which may increase lead times for completing your project.
Still Undecided?
If you're still undecided on whether phenolic resin is the best countertop for your lab, our article, Top 5 Materials To Consider For Your Lab Countertops, further explores some of your options and their advantages and disadvantages.
A manufacturer or supplier experienced in laboratory furniture can also help you navigate your choices. For the best experience, look for a manufacturer that:
Offers customization
Will meet your timeline
Has extensive knowledge of multiple lab surfaces
Sells American made furniture
Values you as a partner rather than just another number
You can read more about how to ensure your ideas come to life in our article, The Best Phenolic Resin Suppliers Do This.