Your company is looking to build a new lab, so you go to the internet to look for a manufacturer to provide your lab casework. When you start your search, you see that there are quite a few lab casework manufacturers to choose from. So, how do you decide which one to use?
Here are 6 things to consider before you buy:
Product Quality
For most companies, furnishing a lab is a long-term investment. Typically, the lab casework, countertops and equipment need to last for 15 to 20 years.
Purchasing quality lab casework is the only way you can get this type of life span, especially if it is in a high-use area.
American manufactured products are known to be made according to higher standards. When you purchase cheaply made imported products, you are subjecting yourself to lower quality products that may not last as long and end up costing you more in the long run. You can read more about why you should buy American made laboratory furniture here.
So, how do you ensure your manufacturer is providing a quality product?
It is important to ask manufacturers about the standards they are using. When it comes to metal lab casework...gauge of steel, paint process, type of hinges, and how it is constructed. For wood casework...type of wood, type of hinges and finish
See if you can look at the product onsite at one of their existing customers. That is a great way to look at the quality and how it is holding up. It also gives you a chance to talk to a customer about how they like the product.
Customer Service
Some customers prefer to just send their specifications into the manufacturer for a quote. This works great if your project is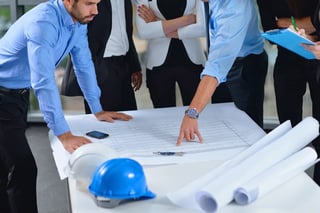 simple and straightforward. When you are building a lab from the ground up, it is beneficial to use your manufacturer as a resource to make sure all the details are being considered in the design process...cabinetry that fits, which countertop material to use, what utilities are needed, just to name a few.
A quality manufacturer will take the time to send one of their manufacturing representatives or a dealer representative to your site if you need assistance. They also will usually have a design staff to help you design your lab.
These manufacturers design labs day in and day out. They will often think of details you aren't even considering.
Manufacturing Lead Time
Time is always of the essence. How long you have to wait for your product could impact the completion time for your project.
Most lab casework is made to order, so you have to allow for the time it takes from the release of your order to production of your product. One area that customers don't take into account is the shipment time. If your product is all the way across the country, it could take an additional 7 to 10 days, depending on time of year and weather conditions.
.If you are working on a tight deadline, having a manufacturer that can work with you on lead time could become a major issue in who you select.
Price
Price is always a factor in deciding which manufacturer to purchase lab casework from. In general, the old adage still holds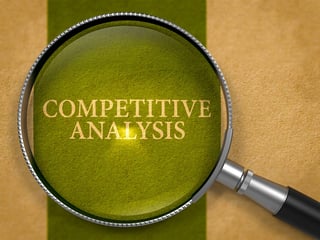 true...you get what you pay for.
This is particularly true when it comes to buying cheap import products. You typically get products that are inferior quality, don't stand the test of time and need to be replaced fairly quickly. In the long run, it ends up costing you more money.
On the other hand, if a manufacturer is charging an unreasonably high amount of money, then it is worth getting another quote.
I recently quoted a project where our competitor was quoting more than double the price. The quality was comparable, so double the price wasn't worth our customer purchasing from them. Let the buyer beware!
Shipping
Many companies are not aware of how important it is to ask how the manufacturer ships their product. More care is usually taken if the manufacturer is delivering their product using their own truck or a trucking company that they use all the time.
When product is shipped into a different state or across country, common carriers are often used. If your order isn't large enough to fill the entire truck, the trucking company will pick up products from other companies to make the trip financially feasible.
It is extremely important in these situations that the manufacturer packages their product so that it is protected on that truck. You won't care if the manufacturer replaces a damaged cabinet, if it impacts the completion time of your lab.
Ask the manufacturer how they package their products. Low price and short lead time won't mean anything if you can't get your lab up and running in the time frame you need it because they didn't protect your order.
Customization
No two labs are alike. Sometimes, companies require a solution that a mass produced piece of laboratory furniture or equipment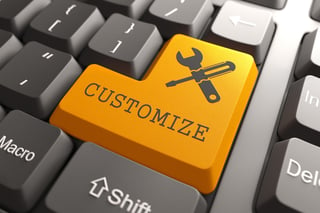 will not solve. Depending on your design, the standard size cabinets may not work.
A quality manufacturer will have the technology and ability to manufacture custom products at a reasonable price. This includes custom sizes, custom paint colors, special materials or unique design features.
Does your manufacturing partner have the engineering capability to meet your custom requirements?
It's an important topic to discuss with your manufacturer before placing your order. Custom manufacturing allows companies to continue to produce large quantities of products, but they can manipulate their designs in order to produce a unique product for your specific project.
You will get the bonus of a unique custom product, but they are also able to benefit from a lower cost of production.
Final Thoughts
It is important to do your homework before selecting the lab casework manufacturer for your project. Your company will be investing in the project for the long run, so it is important that your manufacturer provides a good quality product that stands the test of time and is reaonably priced. As with any project, you need a manufacturing partner that will help you make it a success from begining to end.