Standards affect all of us, every day of our lives. In fact, whenever you use a product or service, there's a good chance there's a standard that is attached to its manufacture and/or delivery.
Whether you're using a washing machine, mobile phone, playground or sports stadium, driving a car, paying bills, eating in a restaurant, making a complaint…there are standards for the products and service that we use.
Put simply...Standards make things better, safer, higher quality and easier to use.
Increased attention to detail in the manufacturing process to meet high quality standards and produce reliable products increases costs to both manufacturers and consumers alike.
This is why the adage "you get what you pay for" rings so true. And, why you can be confident in products that are manufactured to high standards.
When researching, ergonomic laboratory chairs, it's important to go beyond price and look for furniture that has been ANSI/BIFMA tested and certified.
What Is ANSI?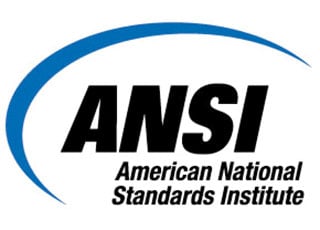 ANSI stands for the American National Standards Institute. ANSI facilitates the development of American National Standards (ANS) by accrediting the procedures of standards developing organizations (SDOs).
These groups work cooperatively to develop voluntary national consensus standards. Accreditation by ANSI signifies that the procedures used by the standards body in connection with the development of American National Standards meet the Institute's essential requirements for openness, balance, consensus and due process.
ANSI is dedicated to designing standards of quality that are used to both further enhance the quality of American life and enhance the competitiveness of American businesses.
There are over 1,200 ANSI-approved standards set in place that are designed to protect consumers, the workforce and the public. ANSI is also responsible for the first American Standard Safety Code which was first published in 1921.


What Is BIFMA?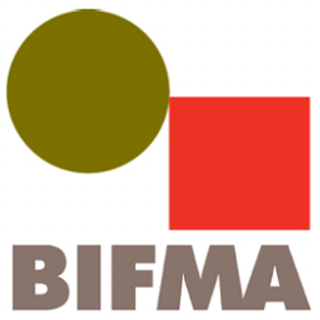 BIFMA is the not‐for-profit trade association for business and institutional furniture manufacturers. Since 1973, BIFMA has been the voice of the commercial furniture industry.

BIFMA sponsors the development and refining of standards, educates on their importance and application, and translates their necessary complexity into more easily understood and implemented formats.
These standards, founded on centuries of craft and enhanced by ever-advancing science, embody the latest knowledge of safety, ergonomics, and sustainability.

BIFMA promotes sustainability throughout the life cycle of commercial furniture. We offer statistical and educational resources to our members and the public and reach out to regulators, consumers, and international partners to foster value and innovation.

ANSI/BIFMA Testing
To determine if a piece of office furniture meets the combined standards of both ANSI and BIFMA, it is put through a series of tests.
For chairs, the following tests are performed:
Back Pull

Unit Base

Seat Drop

Swivel Cycling

Tilt Mechanism

Seating Impact

Stability

Arm Strength

Back Durability

Caster Durability

Caster Swivel

Caster Rolling

Foot-ring Durability
These tests then in turn determine how safe, functional and sustainable the piece of office furniture may or may not be. After testing, only the furniture that has held up to ANSI/BIFMA standards will be approved.
Benefits of Purchasing ANSI BIFMA-Approved Furniture
When purchasing chairs, there are some distinct advantages in purchasing furniture approved by both ANSI and BIFMA.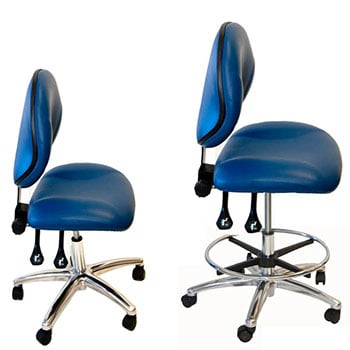 While the cheaply made non-BIFMA approved furniture available at the local office supply or big box store may be technically safe, when purchasing BIFMA-approved furniture, you are also receiving peace of mind that you are receiving a high quality product.
Beware of "Meets ANSI/BIFMA Requirements." You'll find this statement of many chairs found in the big box stores. Who is certifying that the chair meets these requirements? If it not's a CERTIFIED ANSI/BIFMA chair, then beware of what you are getting.
BIFMA-approved furniture has met rigorous standards for safety and craftsmanship. So, you can feel confident in the fact that any piece of BIFMA-approved furniture will not only be well-built, durable and long-lasting, but will also promote a working environment that is functional and healthy.
When a healthy work environment is promoted, there is likely to be an increase in productivity and a decrease in work-related injuries or accidents as a result.
Many of these inexpensive products are foreign made and notorious for only lasting about a year, requiring ongoing replacements. These products also typically don't provide ergonomic adjustments……..they are one size fits all.
Outside the realm of BIFMA are the types of fabrics that are used on these types of cheap chairs. If you have purchased one in the past, you already know the fabric starts fraying and cracking after 6 months to a year. There's usually either no warranty or a 90 day warranty on these types of chairs.
Compare that to high quality ANSI/BIFMA certified American Made laboratory furniture, which typically provide long term warranties of 5 years or greater.
For your next laboratory furniture purchase, make sure to look for ANSI BIFMA certified laboratory chairs for high quality products, peace of mind and effective use of your budget.