Modular clean rooms are more in demand these days as new industries have emerged, such as biotech, legal marijuana, e-cigarette manufacturing, and urban farming. Because these products by the nature are medical or consumed, they need to be protected from exposure to potential contaminants. Modular or portable clean rooms, as they are also called, offer a low cost alternative to traditional clean rooms.
So, how do you evaluate clean room manufacturers to determine which one to buy from?
We have put together a list of 6 criteria that you should consider when doing your evaluation.
Knowledge and Experience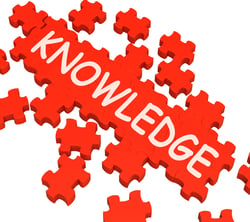 Clean rooms are classified by how clean the air is. The USA clean room classification standards FS 209E and ISO 14644-1 require specific particle count measurements and calculations to classify the cleanliness level of a clean room or clean area. In addition, certain ISO classes require specific particle count standards.
Because of the technical nature of this type of equipment and the need to make sure it meets the standards required for your company's work, it is important to work partner with a manufacturer who has the technical knowledge and experience with modular clean rooms to provide you with one that will work the way you need it to.
And, don't be afraid to ask about companies they have already provided clean rooms for.
Quality Manufacturing
While modular clean rooms are more cost effective than permanent ones for most companies, they can still cost you a minimum of $10,000. In most cases, companies expect them to last at least 10 to 15 years or more.
Purchasing a quality product is the only way you can get this type of life span, especially if it is going to have high usage.
American manufactured products are known to be made according to higher standards. When you purchase cheaply made imported products, you are subjecting yourself to lower quality products that may not last as long and end up costing you more in the long run.
So, how do you ensure your manufacturer is providing a quality product?
It is important to ask manufacturers how it is designed and about the standards they are using to manufacture the product. You can ask about the gauge of steel being used, the quality of the enclosure material, brand of filter they provide and how it is constructed.
See if you can look at the product onsite at one of their existing customers. That is a great way to look at the quality and how it is holding up. It also gives you a chance to talk to a customer about how they like the product.
Manufacturing Lead Time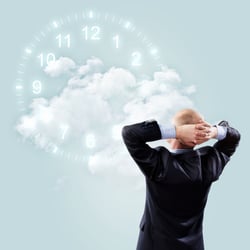 Time is always an important factor. How long you have to wait for your clean room could impact your operation. Most portable clean rooms are made to order, so you have to allow for the time it takes from the release of your order to production of your product.
Companies often overlook the shipment time. If your product is all the way across the country, it could take an additional 7 to 10 days, depending on time of year and weather conditions.
If you are working on a tight deadline, having a manufacturer that can work with you on lead time could become a major issue in who you select.
Design and Customer Service
Often, projects have parameters that impact the design of your clean room. Factors such as available space, budget, and required particle specifications need to be taken into account.
Having a manufacturer that works with you to meet your needs is very important. How much time and attention that they put into the design process is usually an indication of the level of customer service you will receive after installation.
One way to evaluate service is to ask for references of past clients and take the time speak to them about their experience..
Customization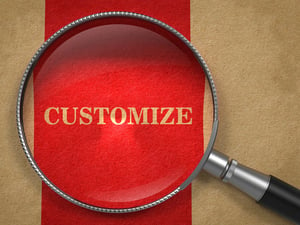 No two companies are alike, so a mass-produced modular clean room may not work for your company's needs. A quality manufacturer will have the technology and ability to manufacture custom products at a reasonable price. This includes custom sizes, special materials or unique technical features.
It is important to make sure that your manufacturing partner has the engineering capability to meet your custom requirements. Quality manufacturers have the ability to produce large quantities of products, while also changing their designs in order to produce a unique product for your specific project.
With any manufacturer you are considering, discuss their capabilities before place you place your order.
Price
Price is always a factor in deciding which manufacturer to purchase a clean room from. The old adage is true...you get what you pay for.
This is particularly true when it comes to buying specialty products like clean rooms. You don't want to pay a cheap price and then find out that the quality of the filters being used don't meet the particle standards or the structural integrity of your clean room isn't good.
On the other hand, if a manufacturer is charging an unreasonably high amount of money, then it is worth getting another quote.
Summary
You can learn more about why businesses choose to use modular clean rooms in our recent article. If your company is looking to purchase a portable clean room, the above list of criteria will help you select a manufacturer that will provide a product that will be top quality, meet your needs and be cost effective.