Portable clean rooms are a necessity for many manufacturers today, as new industries have emerged and companies have faced new federal and state regulations.
As a low-cost alternative to traditional clean rooms, portable clean rooms play an important role in protecting workers and products from exposure to potential contaminants.
However, finding the right clean room manufacturer to work with is just as important as the room itself. That's because, in every industry where a controlled environment is required, clean rooms vary in their complexity and use.
And, while clean rooms play an essential role in ensuring optimal performance, if your manufacturer cannot provide you with a space that meets your specific needs, it will be difficult to not only keep your space contaminate-free but adapt the space to your evolving conditions.
But, how do you know which clean room manufacturer will provide you with the best possible design and manufacture a room that meets your needs ... now and in the future?
Avoid clean room manufacturers that:
Do Not Have Extensive Knowledge Of ISO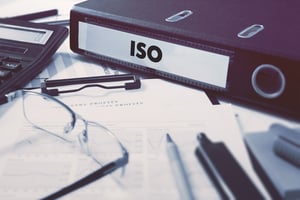 Every industry has a different set of cleanliness requirements, and it's essential to partner with a manufacturer who has the technical knowledge and experience with portable clean rooms so that it performs to your specifications.
Clean room classifications address the level of cleanliness in the air, according to the particle size and concentration found in the air. In the United States and Canada, the primary authority is the International Standards Organization (ISO) classification system, ISO 14644-1. Clean room classes included are ISO 1 through ISO 9, with ISO 1 the cleanest and ISO 9 the least clean.
Ask a portable, or modular clean room manufacturer what companies it has provided clean rooms for and what experience it has in various levels of the ISO system.
It's critical to remember that as your needs change, your ISO requirements may as well. Working with a company that has experience across the board in multiple ISO classifications can benefit you as your needs change.
Have Low Manufacturing Standards
Though modular clean rooms are more cost-effective than permanent ones for many companies, they are still an investment.
Most experts agree that this type of clean room typically costs anywhere between $100 and $150 per square foot.
That's why purchasing a high-quality product is the only way to get the most value out of your purchase, especially if it will experience high usage.
American manufactured products have the reputation of being made according to higher standards. On the other hand, cheaply-made imported products come with lower quality standards that may end up costing you more in the long run since they may not last as long.
To avoid working with a manufacturer that has low-quality standards and produces products with lower-quality materials, ask a prospective manufacturer:
How the clean room is designed and the company's construction standards
What gauge of steel is used in the construction of the clean room
What the quality is of the enclosure material and brand of filter used
If the components used to construct a clean room have undergone safety inspections or have been tested
Ask a prospective manufacturer for an opportunity to talk to one of its existing customers and visit a clean room in use at a site. This is a great way to see how the clean room is performing and to talk to fellow customers about the product.
Won't Customize Based On Your Needs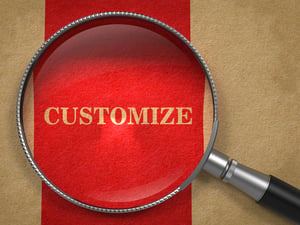 Customization plays a crucial part in adapting your workspace so that it meets industry, state and federal regulations, as well as any safety requirements and operational needs you have.
It's important to work with a portable clean room manufacturer that will offer you the highest quality in individual design. An industrial furniture manufacturer should be your partner, after all, and offer you personalized services in a timely manner.
The right modular clean room manufacturer will:
Help you figure out your exact needs, including the design of the clean room and the furniture pieces inside, such as fume hoods, workbenches, casework and other customizable features.
Bring your ideas to life by creating prototype drawings, working with you on modifications and building each piece to specification.
Emphasize safety, including addressing ergonomic concerns of your workers.
You can read more about why an industrial furniture company should offer customized services in our article, Why Personalization Matters In An Industrial Furniture Company.
Does Not Work With Your Timeline
A manufacturer of modular clean rooms should always take into account your timeline. That's because how long you have to wait for your clean room to be designed and constructed could impact your operations.
It's important to remember a lot of factors go into determining how long it will take for your clean room to be installed. Most portable clean rooms are made to order, so you and the manufacturer will have to allow for the time it takes to not only design it, but ship it as well.
If you are working on a tight deadline, make sure you choose a clean room manufacturer that will work with you on lead time so that it does not become a major issue for your company's production.
Working with a portable clean room manufacturer that understands the significance of your timeline will help ensure you get the product you need for your operations that keeps your workers safe while maintaining compliance and optimizing performance.
Bottom Line
Every industrial or lab space is different. Working with the right portable clean room manufacturer to customize a space based on your specific needs is paramount to maintaining your clean room environment.
Avoid working with companies that only provide cookie-cutter options on their own timeline, as well as ones that don't have the extensive knowledge of clean room requirements for your industry.
The performance of your clean room environment depends on it.