The cost of a modular clean room can vary substantially. However, most experts say that this type of clean room typically costs anywhere from $100 to $150 per square foot.
That would put the average cost of a 10' by 10' cleanroom at $10,000 to $15,000, depending on the controls and specifications needed.
Modular clean rooms, also known as portable clean rooms, are an appealing and economical choice for many businesses because of their flexibility, easy construction and ability to be altered if needed. They are an environment free from contaminants like dust and other particles, and used primarily in manufacturing or laboratory spaces.
While they still control cleanliness, their affordable price tag is especially advantageous for companies that are starting out or in a growth phase, since dedicating a conventional, fixed room may not be the best answer.
A lot of factors can contribute to the final price of a modular clean room. Below, we'll talk about some of these factors and explain why they impact the price.
Size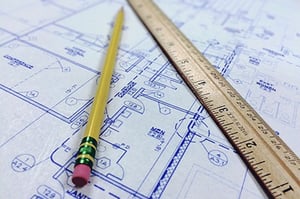 One of the more obvious reasons costs vary when building a modular clean room is the size of the room itself. A large clean room likely will cost more than a smaller clean room. However, the cost may be less per square foot.
On the other hand, two clean rooms could have the same square footage, but have different layouts, presenting an additional cost for one over the other.
Classification
Different clean room classifications will have varying prices per square foot. Clean rooms are classified by the cleanliness of the air inside. This is measured by the particle quantity and size per volume of air.
Based on this information, the room is considered to fall into one of nine classifications within the ISO classification system ISO 14644-1. These designations range from ISO 1 to ISO 9, with ISO 1 considered the "cleanest," and ISO 9 considered the "least cleanest" (though it's still cleaner than a normal room).
When evaluating how much a clean room will cost you, it's important to know that the cleaner the room, the more expensive it will be per square foot. That's because a clean room isn't comprised of just walls and a ceiling. It also includes an air treatment system and other factors that impact its cleanliness.
The Institute of Environmental Sciences and Technology (IEST) can assist you in determining which classification you should follow for your industry and product. You should know:
Your sources of contamination
The size of particles you'll need to filter out
The amount of air you'll need to circulate to remove the contamination
Features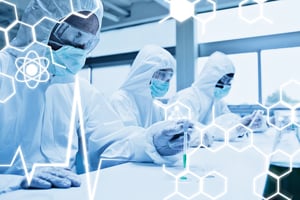 What features you include in your modular clean room will impact your final cost as well. Depending on your lab requirements, you may need certain workbenches, casework, chairs, cabinets and other pieces of furniture.
Special clean room furniture is manufactured to reduce the number of particles and dust that collect on each piece, so heading to a standard office furniture retailer won't do if you need to maintain a certain ISO classification.
Materials you select for your cabinets and countertops also can impact your final costs, since certain materials are required if your workspace must handle chemicals and other abrasive materials.
If you use a fume hood in your operations, you'll also need to consider the size of the fume hood, the power of it, and how the fresh air in that space is conditioned, taking into account any temperature and humidity requirements for the space.
Location
One of the biggest benefits of a modular clean room is the ability to install it where it is convenient. However, you may still need to make some adjustments that could add to the difficulty or complexity of the installation.
A high-quality clean room manufacturer will look at several different factors when designing the space to ensure your clean room operates at maximum efficiency, including:
Whether there are any obstacles or columns
The height of the space
The material of the existing floor
Whether the floor is leveled
Power sources and how many additional outlets are needed
Overall accessibility of space
Temperature of space (heated in winter or air conditioned in summer)
Whether plumbing is already available or must be added
What lighting system is in place, and how lighting is accessed as to not disturb the room
Other Features
In addition to examining the features of the space that are outlined above, a modular clean room manufacturer will inquire about the overall look you would like for your space and any other requirements you need met.
For instance, panel walls may be preferred over floor-to-ceiling windows. The number and size of windows can impact the overall cost per square foot, as might the type of door and how it is secured to the frame.
Most clean rooms also require a monitoring system that records the conditions inside the space. These monitoring systems keep track of most parameters, such as temperature, humidity and pressure. They can range significantly in price, costing as little as a few hundred dollars into the thousands depending on the size of space you have and any other requirements that must be met.
Bottom Line
Although the above factors contribute to how much you will pay for a modular clean room, keep in mind these prices are lower than what you would typically pay for a traditional, fixed clean room.
Our article, Why Businesses Are Choosing Portable Clean Rooms, further explores what makes this option more economical for companies, as well as some of the other benefits you get when installing a portable clean room.