Office furniture with an industrial design look continues to be a popular choice. Make no mistake, however. Industrial design furniture and furniture designed for industrial use are two very different things.
When searching for the right industrial furniture for your lab space, this is an important distinction to keep in mind.
While both have a clean appearance and sleek design, only one is constructed to offer protection against the harsh conditions many labs experience.
Here are five risks you face by choosing industrial design furniture that isn't made specifically for laboratory use:
1. Your Countertop May Need Replacing Sooner
2. You May Lose The Ability To Customize
3. You May Pay More In The Long Run
4. Your Decisions May Be Shortsighted
5. You May Lose Important Benefits That Manufacturers Offer


Your Countertop May Need Replacing Sooner
Most industrial furniture must be built with materials that can withstand corrosive substances or other dangerous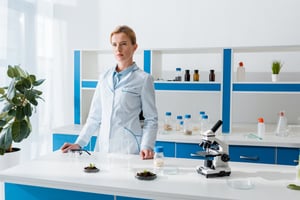 chemicals. That includes countertops.
There's many different types of materials that can be used in a lab setting. While solid surface countertops are widely seen in kitchens and bathrooms, and are an attractive choice because they generally feature invisible seams, not all materials used in this type of countertop are appropriate for laboratories where harsh chemicals are used.
That means you may find yourself having to replace a damaged countertop sooner rather than later, turning what you thought was an inexpensive solution into a very expensive one.
So which surface is best for laboratories? Which one you choose boils down to the type of application you have, any requirements that must be met and your budget.
Some of the most popular types of countertops used today include:
Phenolic resin, which offers:

High resistance to bacteria, chemicals, fungus, moisture and scratches
Moderate to high resistance to corrosion
Continuous heat exposure up to 350 degrees F
Mid price
Epoxy resin, which offers:

High resistance to bacteria, fungus, corrosion, chemicals, moisture and scratches
Continuous heat exposure above 350 degrees F
Flame retardant
High price
Stainless steel, which offers:

High resistance to bacteria, fungus and moisture
Moderate resistance to chemicals and corrosion
Continuous heat exposure above 1500 degrees F, but may discolor at prolonged high temperatures
High price
Chemical resistant laminate, which offers:

High resistance to chemicals
Heat exposure up to 275 degrees F
Designer looks
Mid price
High pressure laminate, which offers:

Heat exposure up to 275 degrees F
Designer looks
Low price
Our article, Top 5 Materials To Consider For Your Lab Countertops, further explores each of these options, including the advantages and disadvantages of each.
You May Lose The Ability To Customize
When purchasing furniture at wholesale prices or from a furniture store, you typically do not have the same customization opportunities available to you.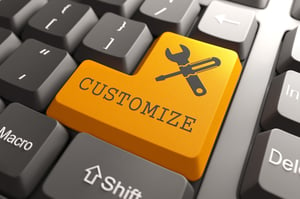 On the other hand, when you work with a manufacturer that has extensive experience in designing furniture made specifically for industrial or laboratory spaces, you will have more customization opportunities that can best meet the needs of your space.
For example, an industrial furniture manufacturer will help you meet:
Storage

needs, such as cabinets, shelving and drawers
Countertop requirements that offer resistance to the chemicals and harsh conditions in your specific lab
Safety requirements, such as ESD laboratory furniture that helps protect against dangerous electrostatic discharge

Ergonomic design

requirements, which helps to ensure the health of your employees and reduce the chance for workplace injuries
Other needs, such us utility and lighting options, electrical systems and fabric specifications
You May Pay More In The Long Run
Budget is a significant concern with any purchase, especially when it comes to furniture for your lab space. Laboratory furniture is an investment, and often, the cost you pay up front is not the full story.
Furniture designed for industrial spaces, rather than a workspace without harsh conditions or a home office setting, often carries a more expensive price tag. There's a very important reason for that. Industrial furniture is designed to last in harsh conditions … conditions that aren't found in most work settings. While industrial furniture can be designed to include aesthetically-pleasing features, this isn't the No. 1 goal. Rather, the focus is on safety and durability.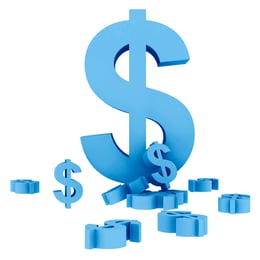 Some of the top features you will find in industrial furniture include:
Ergonomic support
ESD protection
Chemical, corrosion and heat resistant features
If you buy cheaper materials, you'll likely have to replace them more often. This will cost you more money in the long run, not only in materials, but down time during installation.
It's also important to consider the wellness of your employees. Musculoskeletal injuries are some of the most common types of injuries among manufacturing and lab workers. These include sprains, strains, tears, hernias and carpal tunnel syndrome, and can be caused by any movements that are unnatural for the body.
These types of injuries can lead to workers compensation claims that can impact your bottom line. In fact, musculoskeletal injuries account for almost 30% of all workers' compensation claims, according to the Bureau of Labor Statistics.
Employers pay for workers' compensation insurance, and if the number of workplace injuries rise, this could lead to higher premiums, costing you more in the long run.
Products like electrical adjustable height industrial workbenches, industrial furniture chairs that prioritize comfort, and other workstation components that promote a more ergonomically-friendly workspace can help prevent these costly injuries that can impact your lab's efficiency and bottom line.
Your Decisions May Be Shortsighted
While it's tempting to only think about your lab's current needs, it's just as important to think about your lab's future needs. For example, even if you don't employ the use of harsh chemicals now, the purpose of your lab may evolve down the road.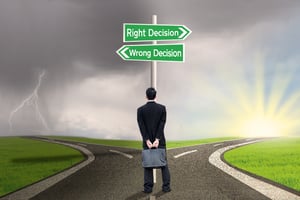 Purchasing furniture that features an industrial design aesthetic, but lacks the protections that actual industrial furniture offers, can severely hamper your lab's ability to expand in the future unless you are willing to make updates again.
Businesses are using labs for many applications these days … education, inspection, research and development, technology and testing to name a few. Most recently, the need for coronavirus test labs and vaccine manufacturing has increased, causing many labs to re-evaluate whether they have equipped their spaces with the right materials to take on rapidly changing applications.
Furniture that only features an industrial look or that comes with minimal benefits could stand in the way of your lab taking advantage of opportunities that come your way in the future.
You May Lose Important Benefits That Manufacturers Offer
When you purchase wholesale furniture or furniture that is produced in mass for office furniture stores, you miss out on the many benefits that an industrial furniture manufacturer can offer.
For example, time is often of the essence when ordering furniture for your lab. After all, how long you have to wait for your product could impact the completion time for your project. A quality manufacturer will work with you on lead time, ensuring that you get the customizations you need on a timeline that you require.
You're also more likely to receive a higher standard of customer service from a manufacturer that specializes in industrial furniture. When evaluating your options, make sure you work with a quality manufacturer that will take the time to send one of its manufacturing representatives or a dealer representative to your site if you need assistance. The best manufacturers will also have a design staff to help you with the personalized design of your lab.
Finally, with any major purchase, product quality is of the utmost concern. The best industrial furniture manufacturers will produce furniture that is made for your lab and is shipped directly to your lab. Your furniture won't sit on a store shelf and won't be part of a bulk order that could get damaged in transit on its way to several different locations.
Reduce Your Risk
While an industrial design look continues to be a popular choice in many different work environments, when it comes to a laboratory space, taking an aesthetics-only approach can be risky.
Industrial furniture that is specifically designed for use in extreme environments like labs is a more sound investment when it comes to cost, durability and the safety of your employees.