Updating or building a new laboratory can be incredibly expensive. The construction of the facility can produce substantial costs, not to mention all of the equipment and workstations that must fill the lab.
Looking at ways to save on some of these costs is natural, especially when you're charged with maintaining a budget and keeping expenses on track. One consideration may include purchasing used lab benches. You can typically purchase used lab benches from an end user, such as another laboratory, a distributor or from a manufacturer that has used lab benches in stock.
While this may save your lab some costs up front, it is important to know this move may cost you more in the long run.
Pros Of Buying Used Lab Benches
The price of a used lab bench may be the single most important factor making you consider this option.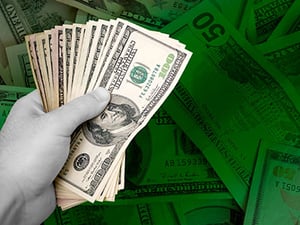 If you purchase a used lab bench from an end user, some depreciation is likely to occur in the first few years of use. However, this lab bench may still be reliable. The best part about this option is that another laboratory absorbed the biggest depreciation costs.
Some used lab bench suppliers will offer inspections, disassembly and reassembly, and extended warranty coverage for the bench, even if it is at an end user's facility. But it's important to check beforehand to ensure these services are offered.
Another benefit of buying used lab benches is that you may be less likely to endure a waiting period for this lab piece, whether it is at an end user's facility or at a distributor/manufacturer's warehouse.
While you'll still have to wait for the order to process and for the bench to be delivered, you don't have to wait for the time associated with manufacturing and customization to be done.
With any new or old purchase it's imperative to work with the end user or your distributor/manufacturer to determine whether they can meet your minimum lead time.
Cons Of Buying Used Lab Benches
The last "pro" addressed above can also be a "con" if you need or want customization. When you order a used lab bench from an end user, you're getting it "as-is." If you order from a distributor/manufacturer, it's possible you can have certain features of the lab bench updated, but the cost-savings benefit of buying a used bench may no longer apply.
Having the ability to customize your lab bench is important, especially when your laboratory has certain cleanliness requirements it must meet. For example, some lab countertops cannot withstand harsh conditions often found in labs. Other materials, like phenolic resin and epoxy resin, are constructed to resist elements like bacteria, chemicals and moisture.
Just about any aspect of a lab bench can be customized, from the countertops to storage options, utility options and lab chair only if you get these components right from the beginning, or you run the risk of paying more in the long run when upgrades are needed.
In addition to a lack of customization, here are seven other cons of buying used lab benches:
Unknown information about the manufacturer: If you buy from an end user, It may be difficult to gather information about the manufacturer of the used lab bench you are considering. Is the manufacturer still in business? Is it still selling that specific product? Has this product been phased out? Are there complaints about that product?
Access to critical parts: If the manufacturer is no longer in business or is located overseas, it may be difficult to access critical parts if a repair is needed. Even when the manufacturer is still in business, if the lab bench is outdated, this could make it difficult to get parts since companies often phase out production of parts as they develop new benches.
Warranty issues: New furniture usually comes with a warranty that covers costs necessary for parts and labor. Used lab furniture often does not come with these same protections. That means you're stuck paying any costs associated for ongoing service. Even if there is an original warranty that is still in effect, if an unauthorized installer has disassembled and reassembled any parts of the lab bench, that warranty in place may be voided.
Hard-to-spot defects: Any time you purchase a used item, you run the risk that it has defects. Sometimes you can spot these defects (such as a dent in the side of a lab bench), and if they do not impact the safety or cleanliness of your operations, you can snag a great deal. Other times, defects can adversely impact the safety of your employees and your bottom line. For example, an ESD workbench protects your lab from an electrostatic discharge, which can ignite flammable mixtures or vapors in labs or damage sensitive and expensive equipment. Any slight damage to the worksurface or grounding hardware may affect the safety and productivity of your lab.
Out-of-date technology: If used lab benches have outdated electrical and data components, this could be a safety issue or cost you additional money to upgrade.
Impacted timeline: While purchasing used lab benches can be a quick solution to getting your furniture sooner, sometimes, it can extend your lead time instead. The seller will have to disassemble the furniture and prepare it for transport, putting you at that seller's mercy and leaving you without recourse should you not get your product in time. Keep in mind as well that you may have to arrange your own transportation for delivery depending on the supplier or individual that you are purchasing from.
Aesthetics considerations: Paint colors, materials and components get phased out all of the time. If you purchased a used lab bench, there's a good chance it may not match any current industrial lab furniture you have in your facility or that you can get from the manufacturer to match later.



When You Should Buy New Lab Benches
Faced with the question of whether you should buy used or new, here are a few important questions to ask:
Does my lab have strict cleanliness requirements that warrant special customizations, such as countertop material or ESD safety features?
Is it important to have the most up-to-date technology and lab bench features available for your lab?
Do you want to choose from a wide range of features for your lab bench, such as storage and organization options?
Does meeting your minimum lead time require working with an experienced supplier?
Is having a warranty important to your long-term financial budget?
Do you have current electrical and utility needs that may not be adequately addressed with older models?
Is it important to you to customize the aesthetics of your lab, including the configuration, color and other details of the lab benches?
If you answered yes to any of these questions, you may be more likely to benefit from a new lab bench than a used lab bench.
"Buyer beware" is a key phrase to keep in mind when shopping for lab benches. Understanding all of the risks and implications that go along with buying used laboratory furniture is important so that you can make the best decision for your lab … now and in the future.