Whether you are building a new laboratory or retrofitting an existing one, the investment in industrial lab furniture is usually significant, so it has to last long term.
As with any industrial furniture, it is important to know what to look for to get the best value for your investment.
In an effort to assist you, we are sharing the top 6 things that will help you do this.
1. Quality
In most cases, companies expect the furniture to last 15 years or more. Purchasing quality industrial lab furniture is the only way you can ensure this type of life span, especially if it is in a high-use area.
So, how do know if you are getting quality furniture that will last?
Look for products that are manufactured to meet standards such as:
Scientific Equipment and Furniture Association (SEFA)
Underwriters Laboratory (UL)
American National Standards Institute/Business and Institutional Furniture Manufacturers Association (ANSI/BIFMA)
American-made products are known to be made according to these types of higher standards. When you purchase cheaply made imported products, you are subjecting yourself to lower quality products that may not last as long and end up costing you more in the long run when they need to be replaced.
Visiting the site of one of the manufacturer's existing customers is a great way to look at the quality of the furniture and how it is holding up. It also gives you a chance to talk to a customer about how they like the product.
2. Lead Time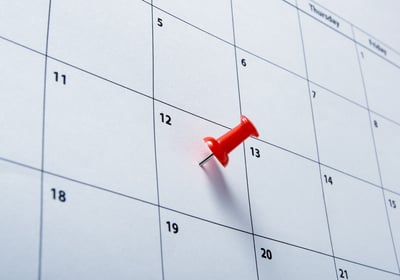 Time is always of the essence. How long you have to wait for your furniture could impact the completion time for your project.
Most industrial lab furniture is made to order, so you have to allow for the time it takes manufacture and ship your product. Many customers don't realize that manufacturer lead times often don't take into account is the shipment time. It is important to ask the manufacturer if shipping time is included, because it could be another week if it is coming across the country.
If you are working on a tight deadline, having a manufacturer that can work with you on lead time could become a major issue in who you select.
3. Flexibility
Continual changes in function, process and workforce mean that labs today must have the ability to expand easily, readily accommodate reconfigurations and provide productivity enhancements.
A great way to incorporate flexibility is to use modular workstations, mobile casegoods and accessories.
With modular furniture, your existing lab is already primed for expansion, as the pieces are designed to build upon each other as needed. It allows you to reconfigure existing lab space to support new laboratory functions, or expand into larger facilities without the need to constantly start over with new furniture.
Mobile casegoods and pedestals can be easily moved from workstation to workstation as workers are reassigned or moved within the lab, without having to pack and unpack their files, notes and other personal items.
A variety of accessories that can be purchased with the workstations or added later help workers be more productive, comfortable and safe. They include drawers, shelves, upper cabinets, lighting, articulating monitor arms, keyboard trays, CPU holders, power strips, utility ductways, tool peg boards, bin rails, ESD kits and footrests.
4. Customization
Customization is becoming more and more important to companies. Most manufacturers provide standard sizes, but often space and design require a solution that is custom. It is important to discuss this with your manufacturer beforehand.
A quality manufacturer will have the technology and ability to manufacture custom products at a reasonable price. This includes custom sizes, custom paint colors, special materials or unique design features.
One of the most important features of a laboratory is the countertops. They take a major portion of the wear and tear. Make sure you work with a manufacturer that offers a variety of materials and has a good relationship with suppliers, so you get the best prices and lead times.
You can read about the Top 5 Materials to Consider for Your Lab Countertops in our recent article.
5. Technology and Utility Interface
Advancements in technology, equipment and processes have impacted modern labs and their need for functional ways to provide electricity, data, air and gas to workstations and work areas.
When you are in the design process for your lab, it is important to assess your utility needs and consult your manufacturer on how best to do this. A good manufacturer will make sure to help you determine where and how to do this, so that you can provide your builder or contractor know where you will need electrical outlets, data ports and air and gas feeds.
Discuss how the manufacturer interfaces this with their furniture. Look at their duct ways and how they mount. The last thing you want is to spend a lot of money on your lab furniture and have it look messy because of exposed cords, wires and conduit going everywhere.
6. Price
Price is always a factor in purchasing lab furniture. In general, the old adage still holds true...you get what you pay for.
This is particularly true when it comes to buying cheap import products. You typically get products that are inferior quality, don't stand the test of time and need to be replaced fairly quickly. In the long run, it ends up costing you more money.
On the other hand, if the price is unreasonably high, then it is worth getting another quote.
Buy With Confidence
It is important to do your due diligence before you purchase your lab furniture. Knowing what to look for will give you the confidence to weed out the poor quality and ensure that your lab furniture is functional, durable and stands the test of time.