We are currently in the midst of a challenge for primary and secondary education in America...building a 21st Century workforce.
In order to remain competitive and a world leader in the future, Science, Technology, Engineering and Mathematics (STEM) education at all levels is becoming a priority in the United States.
Where once America had the best and brightest employed in technical fields during our "race to space," many of America's elite students have flocked to other disciplines like finance and healthcare over the last three decades .
Those American students that are studying in STEM have been perceived to not be cutting the muster, while our international competitors who have gravitated to these subjects are flourishing.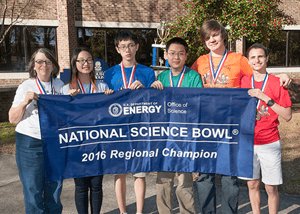 Because of this perceived talent shortfall, companies are importing foreign workers to meet their growing talent demands.
The result of this happening?
A renewed emphasis on STEM education in secondary instruction.
The challenge?
An aging infrastructure in America's high schools that will either need to be rebuilt or retrofitted over the coming years as the country reinvests in a STEM future for generations of school children.
Rebuilding America's High Schools
With each election cycle, there are battles waging over the need for investment in America's schools. And the war comes in the form of very large bond issues floated by school districts around the country for construction and retrofitting projects.
The need is very acute in some districts, where classrooms have not been touched in more than a half a century.
Orange Unified School District in Southern California is a perfect example where district residents just passed a $288 million bond issue for four high schools.
What's the bulk of the money from these bond issues being spent on? 21st century classrooms and science laboratories for STEM education...and Orange Unified is not alone.
Districts around the country are gearing up to meet the demands placed on them by industry and the federal government.
What to Look For In a Manufacturing Partner
In addition to sourcing architects and construction firms, one of the big challenges for school districts will be sourcing manufacturing partners to outfit all of these newly constructed science laboratories.
If your district is in the midst of building or retrofitting old classrooms, finding vendors with the right products and the ability to produce those products cost effectively and on time is paramount.
Let's take a look at the most important attributes when selecting a science lab furniture manufacturer.
Price
There is no way around it, competitive pricing will always be an important factor when selecting a vendor for large-scale building projects.
But, should it be the MOST IMPORTANT factor? Probably not!
There is a lot of cheap, poorly manufactured laboratory furniture on the market that will make your project balance sheet look good, but will become a problem down the line when it does not live up to the heavy demands of a high school environment.
Product Quality
American manufactured products have long been associated with quality. When you purchase cheaply made products manufactured in regions with low standards and a poorly trained workforce, you are subjecting yourself to lower quality products which may not last as long and end up costing you more in the long run.
This is extremely important in a heavy-use high school environment.
Many foreign manufacturers are set up to churn out product without regard to the quality of construction and standards that we are used to here in the States. Many inexpensive products are not manufactured for developed markets like the United States, which leads to inferior craftsmanship and problems down the line.
Manufacturing Lead Times
One of the most important questions that purchasers ask is...when will my furniture arrive?
If you are working with a tight deadline to get your project completed, getting your furniture quickly may trump price in the level of importance. It may in fact be the primary factor in deciding your manufacturing partner.
Shorter lead times are one of THE primary benefits of working with a domestic manufacturer of your lab furniture.
Once your order is placed and the product is manufactured and the order should be delivered to your facility quickly when and where you need it with a local or domestic transport company.
Lead times are reduced since you don't have the added layer of complexity of international shipping to contend with. Working with a domestic manufacturer minimizes the risk of working with a cheaper foreign manufacturer to complete your project.
Products Built To Industry Standards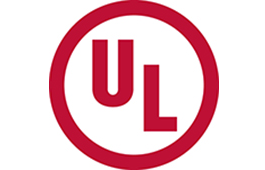 Standards make things better...safer, higher quality and easier to use. Increased attention to detail in the manufacturing process to meet high quality standards and produce reliable products increases costs to both manufacturers and consumers alike.
This is why the adage, "you get what you pay for," rings so true. And, why you can have confidence in products that are manufactured to high standards.
Whether it is for products that require electrical assemblies, or the quality of your laboratory seating, look for companies that are certified by ANSI BIFMA and Underwriters Laboratory.
Companies that manufacture to these standards agree to rigorous examination, testing, follow up surveillance of the manufacturing process and procedures and maintain compliance with nationally recognized safety standards.
Customization
Your project may require a custom solution that mass-produced furniture or equipment will not provide. The words "custom" and "manufactured" are not what one would necessarily expect to see together. When most people envision the concept of manufacturing, they picture assembly lines where identical products are mass produced.
Given the rapid improvements in technology and processes, manufacturing is becoming a bit more flexible. This allows manufacturers to take on more and more work that could not have been accommodated before. This includes smaller jobs of custom products that need to be produced with very specific needs and functions.
Make sure that your manufacturing partner has the engineering capability and experience to meet your customized requirements.
It's an important topic to broach with your manufacturer before placing your order.
This will be extremely important, if your classrooms are designed with odd angles, irregular shapes or obstructions that need to be worked around.
Summary
Selecting the right manufacturer for your school science lab furniture means moving beyond price. Product quality, predictable lead times, building to standards customization when needed are all factors that should be considered to ensure that your project is completed on time and with a minimum of hassles.
It's important that these purchases stand the test of time. The public is expecting you to get it right with the funds that they are entrusting you to invest.
Image Credit: Photo by Savannah River Site | CC BY