When looking for industrial work tables, there are a lot of components to consider. You've probably noticed this already - considering the vast number of choices on the market from a variety of work table manufacturers.
Choosing which one works best for your space depends on how you want the table to be used and how well it should function in your space. This includes reviewing components such as the materials used to construct the table and any accessories that help meet your needs.
You'll also need to consider safety features, since with any piece of industrial furniture, you'll have to factor in regulations and safety requirements that must be met.
Here are some features to consider as you choose industrial work tables for your manufacturing or laboratory space.
Work Surface Options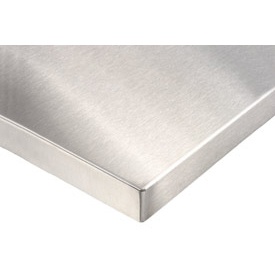 Because adding industrial work tables to your workspace can be a significant investment, it's important to choose a material that best serves the purpose of your facility and is long-lasting. Here are a few of the most common materials used to construct work table surfaces:
High Pressure Laminate tops are used for basic, non-extreme applications. While they are functional and durable, they're also very affordable.
ESD Laminate work surfaces are ideal for applications where parts and materials are sensitive to static and need protection. These can be more expensive than their counterparts. Expect to pay about 15 to 30% more for an ESD product over a non-ESD product.
Phenolic Resin countertops typically are used in labs and are designed as one solid, lightweight countertop that is durable and long-lasting. Pricing is mid-range for this option, but they are a good choice if you're looking for a highly chemically resistant surface.
Epoxy Resin tops are durable and non-porous. This work surface holds up very well under harsh and extreme conditions such as high heat. Because of its higher durability, this option includes a higher price tag.
Stainless Steel tops are resistant to bacteria, rust and corrosion. They also are stain- and heat-resistant. This makes stainless steel an ideal choice for laboratories where high heat and open flames are used. This carries a higher price tag as well, though is typically lower than Epoxy Resin.
Butcher Block countertops are traditionally used in woodworking and basic assembly applications. While this type of countertop is sturdy, it's also porous and can dent easily. This type of material likely isn't an appropriate choice for a laboratory setting unless used in non-work areas or in labs where abrasive chemicals are not handled. Because of this, you may have more manufacturer choices, and therefore a lower price tag associated with this type of material.
More details about the construction of these work table surface options can be found in our articles, Top 5 Materials To Consider For Your Lab Countertops and What You Need To Know Before Buying An ESD Workbench.
Quality Construction
The construction quality of your industrial work table matters, especially if you're looking for a durable and long-lasting option for your workspace.
One important component of your table you should look for is how a piece is welded. Welding plays a critical role in supporting the weight that many industrial work table surfaces must handle.
Typical office cubicle work surfaces in a non-industrial office environment, for example, are constructed with laminate and wood composite material, with metal legs or cantilevers connected to cubicle panels to provide support. While this may work fine in an office that only needs to support a couple hundred pounds of weight, it won't work in an industrial or laboratory setting.
True industrial workbenches and tables, for example, can support weight loads of 750 to 1,000 pounds, thanks to their 16-gauge steel, full welding and 2-inch or larger square legs. Some even will carry a weight load capacity of up to 20,000 pounds!
Size Options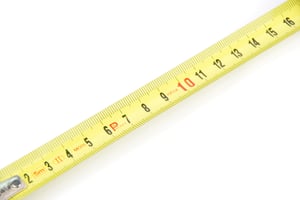 You'll also need to consider the size of the industrial work table you need for your space. This includes how the work table is configured if you choose to add storage.
For example, if you have drawers included with your work table, you can choose a variety of drawer options. The same amount of space can hold four 3-inch drawers and two 6-inch drawers, or can hold eight 3-inch drawers.
One way to ensure your work table properly fits your space and effectively meets your workers' needs is to choose a manufacturer who can customize shapes and sizes. A manufacturer that personalizes your purchase can also:
Bring your ideas to life
Offer options in a time frame that meets your needs as soon as possible
Emphasize safety
Consider your needs as your company grows
Streamlines the process without sacrificing cleanliness requirements
Manufacturers are the best source of information as you navigate your space and work to figure out which work table is best for your room's configuration.
Other Features
There's also a host of other features to consider as you're looking for industrial work tables. Add-on accessories and features can be built upon the basic framework, offering you a customized table that promotes efficiency and storage.
Here are just a few of the features to consider when shopping for industrial work tables:
Storage space: Some space-saving options you can choose include utility drawers, shelving, upper storage cabinets, pegboards and CPU holders.
Adjustable height options: If you need to adjust the height of your industrial work table, many come with the option of allowing you to do so manually, or giving you a hydraulic option that effortlessly lifts and lowers the table.
Security: If you include drawers in your work table, and security is a priority, look for a work table that allows you include locks on the drawers when customizing.
Ergonomics: Ergonomically-designed features help optimize your workspace and prevent repeated strains to the body.
Other accessories: Other features that can optimize a work environment include swing arms, foot rests, casters, lighting and electrical systems.
Our article, Why Details Matter When Building Industrial Furniture, provides other ideas on some of the fine details of a table design you should pay attention to when navigating your choices.
Bottom Line
Industrial work tables can help maximize your space and create efficient work areas. Above are just some of the features to consider when purchasing industrial furniture.
Working with an experienced industrial furniture manufacturer can help assess your needs, help you make a solid decision and streamline the process so that your employees can begin working on their tables as soon as possible.