Details matter. Especially when it comes to laboratory and other industrial settings, paying attention to the fine details of a room's design can play a significant role in the success of your work.
That includes each piece of furniture, which often must meet certain specifications to ensure cleanliness and safety. These specifications are necessary based on the types of materials and chemicals you use in the space.
Because of this, purchasing industrial furniture can be a frustrating experience. It's not as simple as going to a local furniture store and picking out a piece that you like. A lot more thought must go into it, creating a complicated process that can also be time consuming.
Often, industrial furniture must be customized - not only for space limitations, but to meet other requirements as well, including industry regulations. As you navigate your options and examine which specifications best meet the requirements of your workspace, you may wonder which details are the most important to address.
Below are some of the details you'll need to consider as you choose industrial furniture pieces, from the right chairs to workbenches and casework.
Materials
Quality materials and design are important in any setting, but especially in laboratories and industrial spaces. Picking the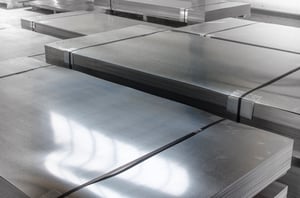 right materials for every piece of furniture that is in your lab or industrial workspace is important in order to comply with any regulations.
With chairs, for example, three options are typically used in laboratory and industrial applications...fabric, vinyl and polyurethane. Vinyl provides some protection against stains and is easier to clean than fabric. However, polyurethane is a tough material that is synthetic and appropriate for work in harsh conditions.
With lab casework, there are typically four top materials, all of which have pros and cons:
High pressure laminate
Wood
Steel
Stainless steel
While high pressure laminate is lower in price, if your facility requires details such as bacterial, chemical or scratch resistance, another material such as steel is likely better for your casework.
Details such as fabric, which may seem inconsequential, can have a major impact on your workspace.
Workflow
Effective workflow management is critical in a lab space when speed, efficiency and quality of results matter.
Industrial furniture manufacturers who can offer you personalized professional design services can create a workspace from scratch that addresses how you want your space to flow.
Furniture accessories such as the following can help streamline day-to-day processes:
Shelving materials and placement
Cabinet doors and drawer options
Electrical systems installed in pieces
Sink materials and faucet design
Design services can be especially helpful if you know which pieces you need, but aren't sure how to make them work together in an efficient manner that improves workflow.
Comfort
Though comfort isn't necessarily the first thing you think about when you consider an industrial or lab setting, it's actually a very important detail that should be considered.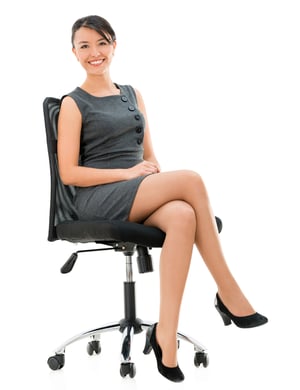 When it comes to chairs, for example, this everyday piece of furniture can impact the safety and health of your employees.
Poor posture over time can lead to several health complaints from your workers, including back pain, tension headaches and even slipped discs. Ergonomic chairs are a great choice for environments where employees must sit for long periods of time because they have features such as sturdy frames, adjustable heights and comfortable backrests and seats.
High-quality chairs also can lower your bottom line, considering inexpensive chairs can lose their function in a short period of time and cost you more money in the long run.
Our article, What To Consider When Buying Industrial Furniture Chairs, explores other details you should consider when purchasing ergonomic chairs for your workspace.
Effectiveness
Choosing effective industrial furniture seems like a given, but picking out the wrong equipment can have dangerous, and even deadly consequences. When it comes to fume hoods, for example, details critically matter.
One of the most reliable pieces in a lab, ducted and ductless fume hoods both remove vapors, dusts, gases and fumes that are created within the hood. As air flows into the the hood, these chemicals are removed via an exhaust system.
Choosing which one best meets the needs of your space includes examining details such as:
What chemicals will be used inside the hood
How many different chemicals are used in the lab, and in what quantities
The experience of your staff working with chemicals and the risk of exposure
Whether your building already has an HVAC system
Whether mobility is necessary for your operation
Your budget
How quickly you need the hood
What maintenance is available and whether a change in facility location is likely
Our article, Laboratory Fume Hood: Ducted Vs. Ductless, can further help you sort out the details that will help you determine which type of fume hood is better for your operation.
Bottom Line
Paying attention to the little details in the design of your lab or workspace can make a big difference when it comes to efficiency, safety and your budget. Often, however, lab managers worry that customizing a space can be time-consuming and cause a delay in seeing the finishing product come to fruition.
However, getting customized industrial furniture in an industry-leading time frame is possible. An industrial furniture manufacturer should be your partner, providing you with personalized services that address important details to you in a timely manner. And, you don't have to compromise safety and cleanliness in your workspace to get it.