Many lab operators wonder why they should purchase lab furniture with the SEFA certification credential. After all, lab furniture is pretty much all the same, right?
Well, no. It isn't.
Manufacturers who have gone out of their way to obtain the SEFA certification have demonstrated a commitment to quality and safety that is unmatched by their competitors. Find out the top 6 things you should look for in lab furniture.
Who is SEFA?
SEFA is the Scientific Equipment and Furniture Association. It was founded in 1988 to advance the goal of ensuring a safe lab environment for all laboratory workers. Companies whose products are used primarily in labs are eligible to join the organization.
The organization's goals are to:
Enhance member company performance
Improve the quality of lab facilities
SEFA members understand the importance of cost-effective laboratory planning and the safety, productivity and environmental concerns that labs face during operations.
What is SEFA Certification?
To help provide reassurance to labs looking for lab furnishings that meet these goals, SEFA developed a certification program for lab furniture manufacturers.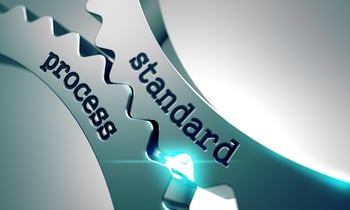 SEFA members have defined a set of quality standards for lab furnishings ranging from lab fume hoods to laboratory work surfaces, lab fixtures and safe chemical storage. But just reading the standards isn't enough for SEFA certification. Manufacturers must also prove that they adhere to the standards at every stage of their process, from design to production.
SEFA certified work surfaces are non-reactive in the environments for which they are certified, reducing the chances of unexpected lab accidents. They are tested to withstand the weight of lab equipment and machinery, so you do not need to be concerned about collapsing or wobbling furniture destroying or skewing your lab results.
How Does a Lab Furniture Manufacturer Become SEFA Certified?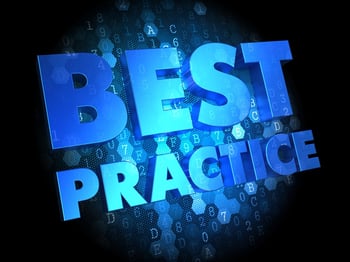 Lab furniture manufacturers must ensure they use only SEFA approved, lab-safe materials in the design of their products. All materials must be laboratory grade and fit for the stated purpose and environment. Materials must be tested by outside labs before SEFA adds them to the approved materials lists.
Manufacturers must adhere to SEFA recommended best practices for SEFA certification. An outside lab must verify that the company conforms to the stated requirements. The SEFA designated certification auditor must also visit the factory periodically to ensure continued compliance. Any changes in materials or processes may require the company to apply for re-certification.
There is significant time, resource and monetary expenditure associated with obtaining SEFA certification, so you know a manufacturer that displays the SEFA logo cares about quality and its customers.
How Does SEFA Certified Furniture Improve Your Lab Operation?
In addition to the design and manufacturing standards, SEFA standards also include proposal writing, contract negotiations, installation and work procedures, and liability and responsibility determination, so you know you are working with an ethical partner as well as getting top quality lab furnishings.
Manufacturers who meet the exacting SEFA certification standards can display the SEFA certified log on their product packaging and marketing materials. You should look for the SEFA logo whenever purchasing new lab furniture. If you don't see the logo, remember, the furniture is not certified for laboratory work.
If the safety of your lab personnel and the environment are important to you, it pays to purchase only SEFA certified lab furnishings. This simple step helps ensure that lab furniture will stand up to the rigors of your lab. Your lab furniture investment will continue to provide excellent service for many years to come, improving your ROI as well as the safety and quality of your operation.