One of the little work horses in industrial furniture and laboratory furniture is the mobile work cart. There are a variety of applications and uses for these carts...moving tools, diagnostic equipment, parts, materials and/or samples in the Automotive, Construction, Electronics, Laboratories, Manufacturing, Medical, Metalworking and Woodworking industries, just to name a few.
Regardless of the usage, these carts often take a beating. So, here are a few things you should look for when you buy one:
Weight Load Capacity
This is one the most important things you should consider before you purchase a mobile work cart. Pushing heavier weight loads than you are supposed to puts undue stress on the cart and in particular the casters.
Plan ahead and consider your usage and weights. Then look for a work cart that meets your needs.
A basic cart will usually have a weight load capacity between 250 lbs and 500 lbs. For weight loads above this, make sure you get a heavy duty work cart.
Quality
The quality of the materials and construction will determine how long your mobile cart lasts. Make sure that the steel is fully welded for strength and durability and the construction is solid.
Buying American-made products will give you some assurance that they are made to meet quality standards. Look for a manufacturer that makes products to SEFA, ANSI BIFMA and UL standards.
Casters
Since you will probably putting a lot of mileage on your work cart, it is important that you invest in one that has good quality casters.
Most people don't realize that it is not only the quality of the materials and construction of the cart that impact the weight load capacity, but the casters have to be rated for that weight load as well.
In addition, if you purchase from a manufacturer as opposed to a cheap online store, if there is a problem with one or more casters, you can always contact them and get a replacement.
Price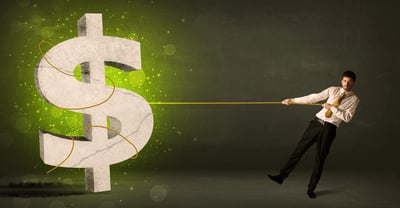 Mobile work carts are easy and inexpensive to buy on the internet. While most people think they are getting a good deal, what they are typically getting for their money is an inferior product.
Low-cost carts are usually imported and manufactured with lower standards than here in the United States. While this may not seem like a big deal, consider what would happen if a caster breaks off and your expensive equipment, tools or products go flying.
You can read more about The Risk of Buying Cheap Industrial Furniture in our recent article.
Customization
Depending on your application, you may need customization of your work cart. Some examples include:
Custom Tops - Some applications, such as laboratories, may require a chemically resistant top. Many medical and testing labs have to transport chemicals. One spill can ruin the surface of the cart. In this case, a phenolic resin or epoxy resin may be what they need. You can read more here about the Top 5 Materials To Consider For Your Lab Countertops.
ESD - Companies that work with sensitive electronic parts may need and ESD laminate top or grounding kits.
Dimensions - Sometimes the size of equipment or parts you may be transporting will require a custom size cart. A quality manufacturer will have a variety of sizes or can make one to size.
Drawers - Storage of parts and tools that need to be transported with the cart will often require drawers.
Irregardless of what customization you need, buying from a U. S. manufacturer is probably the only way you will be able to get this. Foreign manufacturers will usually only ship set sizes and configurations.
Final Thoughts
While buying a mobile work cart may seem like a simple purchase, make sure you have considered how you are going to use it and be willing to spend a little more for quality.
After all, you don't want to have to replace it every year because it keeps breaking down.