If you're in the market for solid surface countertops, securing the right manufacturer for this major purchase is a must.
Any type of countertop is an investment, especially in workspaces that require more durable materials that can withstand many of the harsh conditions found in labs or manufacturing facilities.
Solid surface is a hot commodity in workspaces today, thanks to the material's easy maintenance, moisture resistance and attractive aesthetics. Yet with supply chain issues and labor shortages hitting many industries today, it's important to work with an experienced manufacturer to not only ensure you get your purchase in a timely manner but that you are choosing the right material that meets your needs.
Here's what to look for so that you can rest easy knowing that you are working with one of the best solid surface countertops manufacturers.
Customer Service Is More Than A Phone Call
If your project is straightforward, you may only need to speak with a manufacturer or distributor on the phone for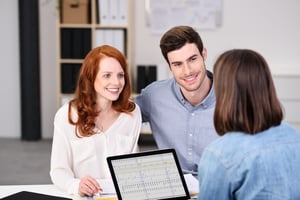 a quote. However, when you are building a workspace from the ground up or are about to undergo major renovations, it is beneficial to consider your manufacturer as a resource of information.
The best manufacturers will make sure you are considering every detail necessary before you purchase your solid surface countertop. Factors to consider include the type of work and conditions found in your work area, what customizations you require and any other design considerations.
The best manufacturers will even take the time to send one of their manufacturing representatives or a dealer representative to your facility if you need assistance. A design staff is often on hand as well to help you work out the details of your project.
Lead Times Are Realistic And Accurate
The last thing you need is to be given false hope that your new countertops will be delivered and installed first thing the next day. There are many factors that impact manufacturing lead times, from location to how many customizations you require.
Most countertops, especially since they are cut to a certain size, are made to order. If you're ordering other pieces of industrial furniture as well, such as casework, most of these products are made to order as well.
Time is of the essence, and how long you have to wait for your product can impact the completion time of your renovation project. If your countertop is across the country, you can expect an additional 7 to 10 days for shipping, depending on the time of year and weather conditions.
If you choose a manufacturer or distributor located overseas, you can expect a much more lengthy wait time for your solid surface countertop. That's due to not only the distance but the time needed to go through customs at the shipping ports.
Shipments Are Protected
When looking for a solid surface countertop manufacturer, it is important to ask how the company ships its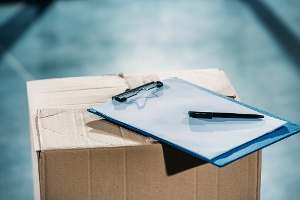 product. The best manufacturers or distributors will deliver their product using their own truck or a trucking company that they trust and use frequently.
When a product is shipped into a different state or across the country, common carriers are often used. If your order isn't large enough to fill the entire truck, the trucking company will pick up products from other companies to make the trip financially feasible.
It is extremely important in these situations that the manufacturer packages their product so that it is protected on that truck. You don't want it to get damaged and impact the completion time of your workspace.
Ask the manufacturer how they package their products. Low price and short lead time won't mean anything if you can't get your workspace up and running in the time frame you need it because they didn't protect your order.
Customization Is Available
One of the top reasons why so many labs and manufacturing facilities choose solid surface countertops is because of this material's ability to be customized.
The best manufacturers will offer a wide assortment of possibilities, and as we mentioned above, help you through the design process so that you end up with a product that is both functional and aesthetically pleasing.
Solid surface is made from a non-porous, homogeneous material that maintains the same composition throughout the countertop. This material is similar to plastic in that it is often made from acrylic or polyester resins and features a filler material.
This mineral portion of the mixture depends on the desired final look and may include minerals like granite and marble. Other opportunities for customization include:
Colors and patterns, which range from sleek white to vibrant red
Finishes, such as gel coating, gloss, matte and textured appearances
Edging like French cove, beveled and bullnose
The best manufacturers will also be able to heat the solid surface counter to around 320 degrees F and cooled in order to improve the countertop's heat resistance.
You can explore more customizations in our article, Solid Surface Countertop Detail: 4 Ways To Customize.
A Manufacturer You Can Count On
While you may have landed on using solid surface countertops in your workspace, it's just as important to put as much thought into the manufacturer for your project.
Solid surface is a high-quality material that is durable, functional and eye-pleasing, but to ensure you get the product you desire, it's critical to work with an experienced manufacturing partner.