Should price be the determining factor when selecting a manufacturing partner for your laboratory furniture purchase?
Price is certainly an important component of any purchasing decision, but there are other important factors that may be just as important, however, sometimes they are discounted in the initial purchase decision making process.
Today we look beyond price and consider five other questions that should be taken into account as you build out your next laboratory project and furniture purchase.
Reason 1: Manufacturing Lead Times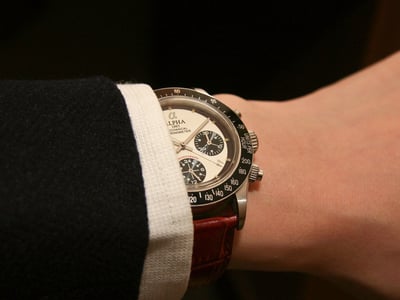 Along with price, one of the most important questions that purchasers ask is when will my furniture arrive?
For make-to-order products, manufacturing lead time is the time taken from the release of an order to production and shipment.
If you are working with a tight deadline to get your project completed, getting access to your furniture quickly may trump price in the level of importance, and may be the primary factor in deciding your manufacturing partner.
Shorter lead times are one of THE primary benefits of working with a domestic manufacturer of your lab furniture.
Once your order is placed, your product is manufactured and your order should be delivered to your facility quickly when and where you need it with a local or domestic transport company.
Lead times are reduced since you don't have the added layer of complexity of international shipping to contend with. Working with a domestic manufacturer minimizes the risk of working with a cheaper foreign manufacturer to complete your project.
Reason 2: International Shipping
Sourcing your furniture with a foreign manufacturer can add significant challenges to your laboratory project. These risks should not be minimized because of the potential for lower prices for your laboratory furniture due to lower foreign labor rates.
Time, quantity and place are three main factors that define supply risks. The right quantity is defined by how often it is used and how soon it is needed, the right time then must take into account how long it will take for the supplier to produce and/or obtain and provide the items needed. This is then impacted by the shipping destination and lead time requirements.
Risk factors include:
Potential disruptions to the supply chain – These disruptions can be caused by war, political instability, civil unrest, war, terrorism, changes to trade policy or even natural disaster.
Transport Risks - this can include loss, deterioration, damage or theft in transit, or weather/natural disasters disrupting transport.
Labor Issues – This can include labor shutdowns or slowdowns at ports due to labor disagreements or strikes, causing your products to sit at the docks.
Misunderstanding of requirements – This may be caused due to language difference and misinterpretation, the supplier can misunderstand the quantity, place or time factors or contract negotiations.
Communication Delays - Time zone differences and the need for interpretation can impact communication and cause delays.
Working with a domestic manufacturing partner can quickly adapt to problems that arise with your order to keep your project on schedule. International manufacturers struggle with these types of issues, which can cost you time and money in the long run.
Reason 3: Access to Replacement Parts
Lab furniture is a long term purchase, but over time things can happen in a busy lab that can require the need for ongoing maintenance and replacement parts.
How readily available are fixtures and components when you need them?
It's better to know the answers to these questions before a purchase is made, rather than to be surprised down the line when a part of your lab is offline because of a broken shelf, or damaged data port.
In a busy laboratory environment accidents happen Doors get broken, sometimes busy lab technicians are in a hurry and are not careful when pulling out plugs from the socket. Things happen and sometimes your furniture needs replacement parts.
It's possible that you can wait the 6-8 weeks to get your replacement parts, but what if that can be avoided? How would potential down time in your lab, employee aggravation and excess costs of shipment affect your productivity?
Reason 4: Customization
Sometimes a project requires a solution that a mass produced piece of furniture or equipment will not solve. The words "custom" and "manufactured" are not what one would necessarily expect to see together. When most people envision the concept of manufacturing, they picture assembly lines where identical products are mass produced.
Given the rapid improvements in technology and processes, manufacturing is becoming a bit more complex and exciting. This allows manufacturers to take on more and more work that could not have been accommodated before. This includes smaller jobs with higher requirements which result in the production of custom products to be produced to meet very specific needs and functions.
Does your manufacturing partner have the engineering capacity to meet your customized requirements?
It's an important topic to broach with your manufacturer before placing your order. Custom manufacturing allows companies to continue to produce large quantities of products, but they can manipulate their designs in order to produce a unique product for a specific customer or client. Customers get the bonus of a unique custom product, but they are also able to benefit from a lower cost of production.
Reason 5: Product Flexibility
The latest trend in the laboratory furniture market is the shift towards modular laboratory furniture. Technology continues to advance at a furious pace in the scientific community. By utilizing modular laboratory furniture, laboratories can be quickly adapted to advancements with new equipment, technology or methodologies.
Connectivity, data ports, online network access and power points are crucial to scientific work in the modern laboratory environment. Structuring lab furniture in a flexible way that so that everyone connects easily allows for an efficient and highly productive work environment.
Finding the right manufacturing partner is the key. By selecting a company that has specialized experience working with your type of laboratory environment can provide the guidance necessary to improve workflow, electrical systems, load capacities, and work surface types for the specific requirements of your lab
There is more to selecting the right manufacturing partner than looking at the bottom line price on your quote. Lead times, international shipping risk, access to replacement parts, customization and product flexibility are all factors that should be considered to ensure that your project is completed on time and with a minimum of hassles.
Speak with an expert to ensure that you get it right.
Image Credit: Photo by Guy Sie | CC BY