Industrial environments demand a different caliber of furniture. Industrial workstations must be able to withstand the wear and tear that comes with a factory floor, a test laboratory, a workshop or whatever industrial space you might be outfitting. That said, how can you determine which workstations will outlive and outperform the rest?
Consider these five factors when evaluating industrial workstations:
Quality
We all know the difference between low and high quality when we purchase consumer goods like shoes, clothing or even electronics. We can either see the difference, like when soles wear thin after one use, or we can read about the difference through online reviews or consumer reports.
But how do you evaluate the quality of industrial workstations or laboratory workstations?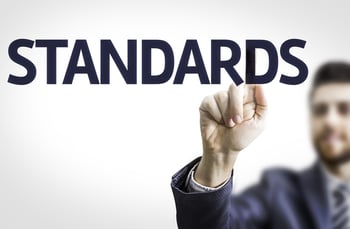 A trusted method of evaluating quality is to look for third party certifications such as:
Underwriters Laboratory (UL)
American National Standards Institute/Business and Institutional Furniture Manufacturers Association (ANSI/BIFMA)
These certifications require, testing, auditing or verification by an outside organization – so you are not relying on just the word of the manufacturer to determine quality and resilience of product. Most manufacturers will list these certifications in their product specifications.
Another way to evaluate quality is to ask for existing customer references. This gives you the opportunity to hear first-hand from a user on how they feel their workstations are performing long-term.
Pre-Configured Designs and Accessories
Many industrial office furniture products are made to order, which can lengthen lead times. By working with a pre-configured product, the design is set. This makes production and installation both easier and faster.
Some examples of pre-configured industrial workstations include, modular benching and modular workstations. These products can be selected in predetermined lengths and widths, making it easy to piece together an interior layout that meets your specific spatial needs.
And, what good is a pre-configured workstation without the ability to add things standard accessories like lighting, bins, drawers and even bubble wrap holders in order to meet a variety of worker needs and improve employee productivity?
Make sure your workstation manufacturer provides a wide variety of accessories that can be included on day one, or even added later if the need arises.
Accessories include items like:
Shelves with shelf dividers
Pull out drawers
Cubbie slots
Monitor arms
Keyboard trays
Overhead cabinets
Lighting,
CPU holders
Utility ductways
Tool peg boards
Bin rails
ESD kits
Footrests
Customization
The benefit to pre-configured workstations with standard sizes is the faster lead times, but often, industrial work environments require non-standard solutions. Employees often sit in workstations right outside a production line, or even become part of the production line. These unique scenarios may require worksurfaces in unique sizes, shapes and even materials.
A quality manufacturer will be able to manufacture custom furniture at a reasonable price. This includes non-standard worksurface sizes, custom materials and finishes, or even special design features – like adding a built in drawer or special space divider.
Discuss customization with your manufacturer beforehand, so you know you have the option if the need arises.
Technology Interface
As technology continues to evolve in a variety of industries, furniture must evolve along with it. From industrial automation to wireless charging, technology is everywhere in today's work environment. Make sure that the workstations you choose have the ability to integrate technology, whether that is through electrical outlets, data ports or even utility ducts.
The last thing you want is exposed wires in your industrial workspace. Not only is it unsightly, but it can also be dangerous in these highly trafficked areas.
And when planning for technology, don't forget your server room. Servers are needed for most onsite technology from personal computing to large machinery. It's important your server room is outfitted with the appropriate racks.
Price
Last, but not least, is price. Quality industrial workstations will not be the lowest cost option, but that is because you are paying for longevity, durability and quality. Consider this when comparing against a generic, cheaply made, imported product.
That said – your industrial workstations shouldn't be more expensive than your expensive production equipment. Get quotes from several manufacturers to see if they all fall into a similar range. If one stands out against the others, be wary and do your research into why that product might be the lowest or highest cost option.