Workbenches are a staple of any industrial or laboratory setting, yet which workstation height you select can have enormous ramifications on the productivity and health of your staff.
The task itself often dictates the height of a workbench. However, studies have linked workbench height to musculoskeletal disorders (MSD). In fact, according to the Centers for Disease Control (CDC), MSD cases cost more than the average nonfatal injury or illness experienced at a workplace. They're also associated with high costs to businesses, from increased worker's compensation costs to lost productivity.
Adding to the challenge of determining which height is best for employees is the fact that research is showing that a more human-centric approach should be taken in workspace environments. Called ergonomics, this concept centers around maintaining a relaxed position that minimizes stress on a person's joints and muscles. Having the right workstation that promotes this type of support is key.
Adjustable height workbenches offer the best of both worlds. They serve as a functional workspace while allowing the user to adjust the height of the workbench based on the task and that person's comfort level.
If you're still wavering on whether a standard workbench or an adjustable workbench is best for your facility, here is some evidence that supports the use of customized workspaces.
Musculoskeletal Disorders Are Common Injuries
The Bureau of Labor Statistics defines musculoskeletal disorders as those that impact the musculoskeletal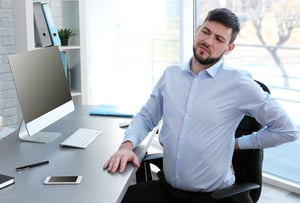 system and connective tissues. When a person experiences a MSD, it is because an event or exposure has led to a bodily reaction like bending, climbing, crawling, reaching or twisting. These events can then lead to overexertion or a repetitive motion.
Examples of MSDs include:
Sprains, strains and tears
Back pain and injuries
Carpal tunnel syndrome
Hernia
Arthritis
MSDs are not injuries caused by trips, falls or other similar incidents.
According to the National Research Council and the Institute of Medicine, musculoskeletal disorders account for nearly 70 million physician office visits annually in the United States. A total of 130 million health care encounters take place at outpatient, hospital and emergency rooms due to this type of injury.
Employees Miss Work Due To MSD Injuries
Musculoskeletal disorders are associated with absenteeism, something that impacts both a worker and employer.
According to the Bureau of Labor Statistics (BLS), musculoskeletal disorders account for about 30% of cases that cause employees to miss work. The Occupational Safety and Health Administration also reports that MSDs are among the most popular reasons behind restricted work time.
Some of the most recent data from the BLS show that certain industries in the private sector account for a higher percentage of MSD cases, as shown in the chart below that details the missed median days.
Injuries and illnesses involving musculoskeletal disorders by selected industries:
| | | | |
| --- | --- | --- | --- |
| Industry | Number | Incidence Rate | Median Days |
| Health care and social assistance | 56,360 | 38.4 | 8 |
| Retail trade | 41,070 | 34.8 | 10 |
| Manufacturing | 38,640 | 30.6 | 14 |
| Transportation and warehousing | 38,350 | 77.1 | 26 |
| Construction | 19,380 | 28.9 | 10 |
| Wholesale trade | 18,190 | 32.3 | 11 |
| Financial activities | 6,330 | 8.3 | 21 |
| Information | 5,210 | 20.1 | 33 |
| Agriculture, forestry, fishing and hunting | 2,910 | 28.5 | 11 |
Source: U.S. Bureau of Labor Statistics (2018)
MSD Injuries Are Costly
Direct costs of musculoskeletal disorders add up to about $20 billion a year in the United States. Indirect costs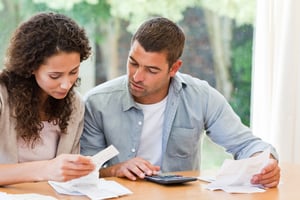 are even more, with lost productivity, absenteeism, work restrictions and errors due to injuries adding up to nearly $100 billion, according to some estimates.
A Liberty Mutual Workplace Safety Index estimates the toll that MSD injuries take are even higher. The report estimated that nonfatal workplace injuries cost U.S. businesses $60 billion in direct costs in 2018. The top 10 most disabling injuries accounted for 88% of those costs, and five of the top 10 were MSDs (totaling $32.9 billion in workers' compensation costs per year).
One Size Doesn't Fit All
Adjustable height work tables or workbenches solve the "one size doesn't fit all" problem. The issue with many standard industrial workbenches is that they do not comfortably fit a range of body sizes.
An industrial adjustable workbench allows workers to choose whether they want to sit down or stand up, and then adjusts to a person's overall height based on that.
This adjustable feature is easy to operate as well. For example, some adjustable hydraulic benches allow workers to use a manual hand crank to raise and lower the work surface.
Other benches come with an electric control to lift and lower the bench to a comfortable height. Benches with an electric component may be more likely to include an additional benefit as well, preset positions for convenience. This can come in handy if multiple workers use the same bench over the course of several shifts.
Safety Adds To Company's Appeal
It's common knowledge across multiple industries that companies that offer health benefits and a safe culture appeal to today's workforce.
A strong safety culture that emphasizes the wellness of employees can have a positive impact on employee retention. In a State of Employee Safety Report, 90% of American workers stated that their workplace has a legal and moral obligation to protect its employees from unnecessary risk of harm when working on the company's behalf.
Nearly 97% said that feeling safe is an important factor when determining where they want to work. Yet only about half (54%) of workers surveyed felt their safety was extremely important to their employers.
Ensuring a safe workplace by including equipment like adjustable height workbenches can improve employee retention as well as impact employee engagement and job satisfaction. It can even help you attract high-quality employees to your business through a stellar safety record and emphasis on workplace health and safety.
While the benefits of adjustable height workbenches to employees are clear, perhaps the better question is, "Does your company need adjustable height workbenches?" If your goal is to promote a safer and healthier workplace that promotes productivity and reduced downtime, then the answer is a resounding, "Yes."