You are woken up in the middle of the night with a 911 text message. The laboratory that you manage has had a devastating accident. Some type of explosion. The details are sketchy, but there are injuries, the lab and a large section of the facility that you work in are damaged, and there are lots of questions.
As you make your way to the facility, your mind spinning, you ask, "HOW COULD THIS HAPPEN."
Just six months earlier, you outfitted the lab with all new equipment and new workstations. The redesign that you personally oversaw was state of the art, OR WAS IT?
Could This Happen?
Setting up or refurbishing an industrial or laboratory facility requires thousands of choices. For busy laboratory or facilities mangers tasked with outfitting a workspace with new industrial or laboratory furniture, many times the buying decision for these workhorses comes down to cost.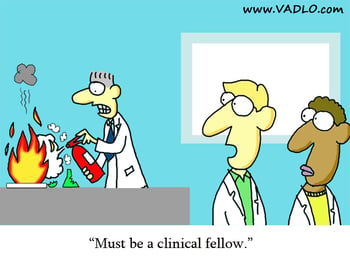 The last five years have seen a huge influx of furniture manufactured by overseas companies, particularly from China and Mexico. Almost all of it is cheaper! The question to ask, is that necessarily a good thing and more importantly should this furniture be in my lab?
Let's face it, in the mind of the average purchasing agent, a table is a table, and a workbench is a workbench.
But, perhaps there should be a deeper concern………Safety!
Specifically, electrical safety.
When it comes to laboratory workstation design, not all manufacturers are the same and cost rarely should be the determining factor in your decision making.
Not All Manufacturers Are Equal
Electrical safety is likely to be of significant importance. Most labs house sophisticated and expensive equipment and it's likely that the bulk of the spend in setting up a new facility will be the computers and testing equipment that does the lion's share of the daily work.
It is common for purchasers to do a lot of research and investigation in the buying process for these items because they are costly and need to hold up to the wear and tear of daily usage.
It's likely that cost is less of a factor in the purchasing decisions for these items because of the need for reliability and functionality.
However, when it comes to the true workhorses of the everyday lab, the workbenches, tables and workstations, it is very common to skimp in this part of the spend because let's face it, most people think a workbench is a place to house your equipment and store things.
This couldn't be further from the truth.
When your lab works with sophisticated testing equipment or hazardous chemicals, electrical safety is paramount. Many workstations and workbenches are outfitted with plugs, data ports, switches and other electrical components.
In an effort to cut costs and produce cheaper products, something usually has to give.
When buying laboratory workstations and benches, it is important that those electrical components are of the highest quality and the assembly is also highly rated.
Otherwise all of that expensive equipment could literally go up on smoke.
UL, The North American Gold Standard
The U.S. system of safety includes standards developing and certification organizations (such as UL), enforcement authorities (AHJs), installation code developers (such as NFPA), federal agencies (such as OSHA), installers and manufacturers. Each of these groups plays an important role in maintaining a safe work environment.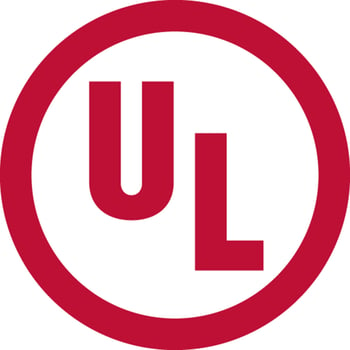 When it comes to electrical safety in North America UL is the Gold Standard. UL is a global independent safety science company with more than a century of expertise innovating safety solutions. One of the core business functions of UL is the UL Listing.
For manufacturers that are UL certified, they agree to a specific set of guidelines and monitoring. In order for a manufacturer to apply the UL Listing to their products that company must agree to rigorous examination, testing and follow up surveillance of the manufacturing process and procedures and maintain compliance with nationally recognized safety standards.
Once a company and its products have passed UL Certification, manufacturers agree to routine monitoring and follow up. On a quarterly basis, UL representatives inspect facilities and products to ensure that companies are not swapping inferior components or shortcutting their assembly processes.
This is your guarantee that every product has been manufactured and assembled with the highest degree of safety. This is why UL matters.
Sobering Statistics
If you think the scenario I laid out at the beginning of this article could not happen. Try these stats on for size.
From a UL newsletter:
UL's Field Evaluations - Deficiency Statistics Tell a Story Since 2006, UL has been collecting compliance information at the time we conduct evaluations of equipment in the field.
Of the more than 25,000 pieces of equipment evaluated as part of our Field Evaluation services, over 17,000 of these - or 63% - have been found to have deficiencies. These deficiencies include serious fire and shock hazards, as well as other issues, such as incorrect or missing markings or misapplied components.
AHJs who call for field evaluations on modified or unlabeled equipment are doing a tremendous service in preventing potential fire, electric shock, and personal injury hazards. The statistics bear this out.
Many AHJs have examined equipment that bears a CE marking, but no UL Listing Mark. As indicated on page 39 of the 2008 UL White Book and also on UL's website at www.ul.com/regulators/CEmarkinfo.cfm, the CE marking is a European marking of conformity to facilitate trade between countries within the European Union. The CE marking is not a safety certification mark, and does not demonstrate compliance with applicable safety requirements in North America. Because the CE marking does not satisfy the NEC or OSHA requirements for product listing, UL has been asked to conduct Field Evaluations on many pieces of CE-marked equipment. In 89 percent of the UL Field Evaluations conducted on equipment that bears a CE marking, deficiencies were noted and the equipment was not considered to be eligible for a UL Field Evaluated Product Mark, without some degree of modification.
Non UL-Listed Products Have No Place In Your Lab
One only needs to look to the news to see the impact of inferior electrical components and shoddy assemblies on safety and fire hazard. Hoverboards are a perfect example.
Picture the potential damage to a laboratory that houses expensive testing equipment or worse, hazardous chemicals that are easily ignitable.
Is the cost savings worth the potential loss of life? Doubtful
When it comes time to outfit your lab, consider American Made UL Listed Products. Your company and your employees deserve the best.